http://www.nbcnewyork.com/news/local/Hudson-River-Bridge-Holding-Event-to-Mark-2-Anniversaries-327005821.html
Hudson River Bridge Holding Event to Mark 2 Anniversaries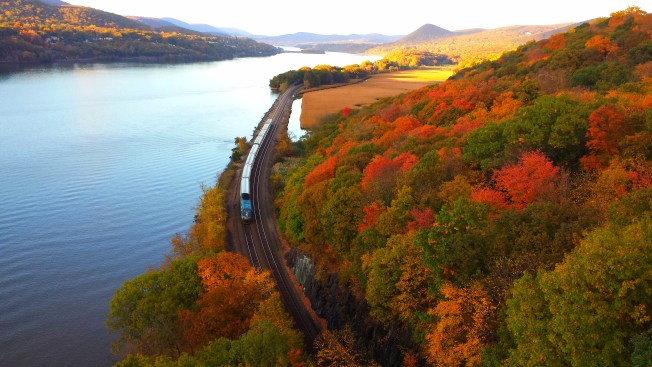 Joe Bongiorno
Beacon, NY
Motorists planning to use one of the bridges spanning the Hudson River north of New York City can expect traffic delays late Saturday morning as two of the span's anniversaries are commemorated.
The New York State Bridge Authority says a motorcade of vintage cars from the 1920s and `30s will traverse the Bear Mountain Bridge, which connects Orange and Westchester counties. The motorcade will start on the Orange County side and pause briefly on the span for a ribbon-cutting ceremony at 10:25 a.m.
Officials say traffic will be stopped for the event and delays are expected until around 11:30 a.m.
The event commemorates the 90th anniversary of the bridge's dedication and the 75th anniversary of the span's purchase by the bridge authority. The span was the first vehicular river crossing built between New York City and Manhattan.