http://hvhonorflight.com/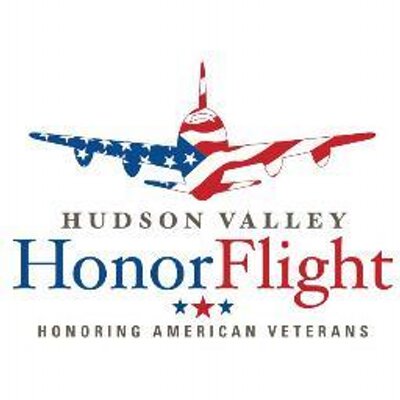 Hudson Valley Honor Flight is a chapter of the National Honor Flight Network serving right here in the Hudson Valley. We cover veterans in the following counties: Orange, Ulster, Westchester, Rockland, Putnam, Dutchess, Sullivan and Pike. Veterans from surrounding counties will be considered as well.
HVHF is a non-profit created solely to honor America's veterans for all their sacrifices. We transport our heroes to Washington, D.C. to visit and reflect at their memorials at no cost to the veterans.
What is Honor Flight?
Honor Flight Network recognizes American veterans for their sacrifices and achievements by flying them to Washington, D.C. to see their memorials at no cost. Top priority (for which we are currently accepting applications) is given to World War II and terminally ill veterans from all wars.
In the future, Honor Flight Network will be expanded to include Korean War and Vietnam War veterans. In order for Honor Flight Network to achieve this goal, guardians fly with the veterans on every flight providing assistance and helping veterans have a safe, memorable and rewarding experience.
For what our veterans have sacrificed and have given to us, we consider what we do a small token of appreciation!