http://hudsonvalleyairsoft.com/home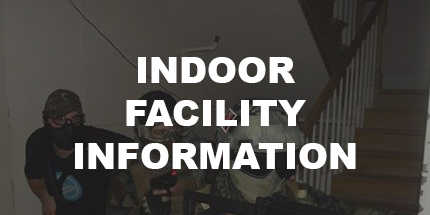 HVA CQB INDOOR (Carmel, NY)
THIS IS AN INDOOR/OUTDOOR FACILITY!
ATTENTION, NEW REGULATION AS OF FEBRUARY 2015!
Everyone can enter through the same entrance as last year, but there is a brand new staging area thanks to Paladin's SWAT schools. When you enter go past guard desk to main hallway and to the left down the main hallway. Trust us - you will notice the new warehouse entrance and staging areas.

We must inform you that due to the nature of Paladin's primary business, homeland security/military/law enforcement training, their insurance carrier has insisted on an age restriction on any events that occur on the property and in the building. As of right now the age, as stated, is to be a minimum of 14 years old at the time of the class/event. We fully understand the hardship this cause and appreciate your patience while we work to address this, and remove any and all restrictions to age.

We will be posting updates throughout the week. We look forward to having all of our loyal players and staff back for the best airsoft experience possible. Please refer to out facebook page for all updates an information!