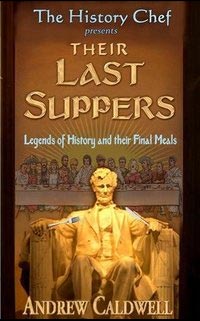 The History Chef" Book Signing Event

A Special Wine Tasting Event
with a Little History Thrown In!

Meet & Greet Andrew Caldwell, The History Chef
and Author of "Their Last Suppers."

Wednesday, December 16th
5:00PM - 8:00PM
Vino 100 Newburgh

Have someone on your gift list that loves History?
Loves Food? Loves Both?
This would be the perfect gift!
Please Join For this Book Signing By Andrew Caldwell - (www.thehistorychef.net) Chef and Author of Their Last Suppers.  The event will be from 5-8PM Wed Dec 16th - Andrew Caldwell will conduct discussions on his book and we'll have a wine tasting with finger foods.